Tutorial: Disabling TPMS in Saab Vehicles with OBD Scan Tool
By:Admin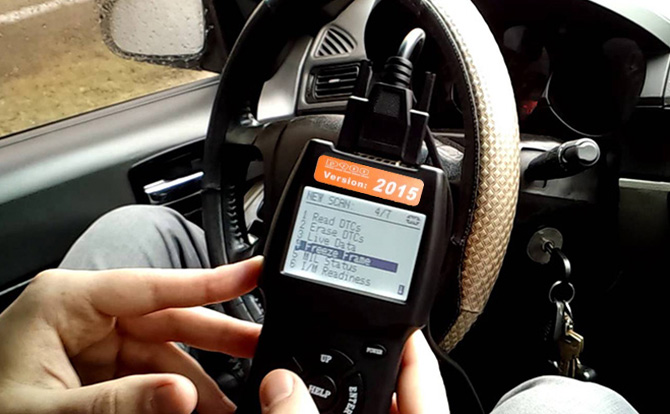 As technology advances, more and more vehicles are equipped with Tire Pressure
Monitoring
Systems (TPMS). GM Saab vehicles are no exception. Although TPMS is designed to ensure safety, it can be a nuisance for mechanics or owners when trying to perform maintenance or install new tires. Here, we will explain how to disable TPMS on a GM Saab vehicle using a GM Tech2 scanner.
Equipment Needed:
1. GM Tech2 scanner
2. CANdi interface (CANBUS)
3. 32 MB PCMPIA memory card
4. Subscription Saab TIS2000 software CD
5. A laptop with wireless internet (need to remove the brand name)
Step 1: Install the Saab TIS2000 software
Before you begin the process, you need to have the Saab TIS2000 software installed on your laptop. If you do not have it, you will need to purchase a subscription CD from GM. Once you have the software, install it on your laptop. It will take a few minutes to complete the installation.
Step 2: Connect the Equipment
Connect the CANdi interface to the GM Tech2 scanner and the PCMPIA memory card to the Tech2 scanner. Then, connect the Tech2 scanner to your laptop with the wireless internet.
Step 3: Turn on the Tech2 Scanner
To turn on the Tech2 scanner, insert the PCMPIA memory card into the scanner and press and hold the power button. Once the scanner is turned on, it will begin to load the Saab TIS2000 software.
Step 4: Enter Vehicle Information
Select the Saab model you are working on from the menu. Then, enter the vehicle identification number (VIN) and confirm it is correct.
Step 5: Disable TPMS
Once you have entered the vehicle information, select TPMS from the menu. This will bring up the TPMS settings for the vehicle. Find the option to disable TPMS, and select it. The scanner will prompt you to confirm that you want to disable TPMS. Confirm your selection, and the TPMS will be disabled.
Step 6: Exit the Program
Once you have disabled TPMS, you can exit the Saab TIS2000 software. Turn off the Tech2 scanner by holding down the power button for a few seconds.
In conclusion, disabling TPMS on a GM Saab vehicle with a GM Tech2 scanner is a simple process that can be done in just a few steps. With the right equipment and software installed, it can be an easy task to perform. However, it is essential to remember that disabling TPMS can compromise the safety of the vehicle. Therefore, it is imperative to make sure that you understand the consequences before disabling TPMS on any vehicle.