Universal Head-Up Display for All Car Models - Displays Essential Driving Data
By:Admin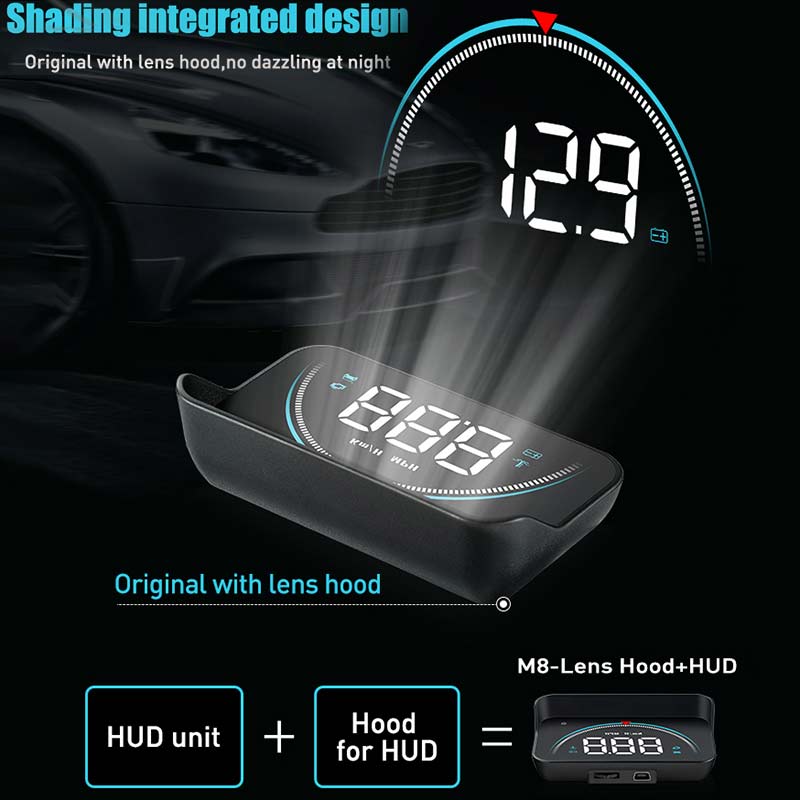 The Universal Head-up Display (HUD), also known as a windshield projector, is a revolutionary technology that is making life easier for drivers across the world. This technology has been designed to display driving data transparently on the windshield of a vehicle, allowing drivers to keep their eyes on the road while accessing important information.

The HUD is compatible with all car models and supports the On-Board Diagnostics 2 (OBD2) and Global Positioning System (GPS) dual systems. It displays vehicle speed, rotation speed, mileage, water temperature, voltage, and many other features based on the sensors of the car.

This technology has become an essential part of the automotive industry, helping to improve safety and convenience by enhancing the driving experience. Additionally, this device is very user-friendly, easy to install, and provides an intuitive interface.

One of the greatest advantages of having a HUD is that it allows drivers to focus on the road ahead. With all the necessary data displayed on the windshield, drivers no longer have to look down at their dashboard to check their speed or other details, making decision making easier.

This device provides drivers with essential information such as the current speed limit, distance to an upcoming turn, and lane departure warnings. It also comes equipped with a speed alert feature that warns drivers if they exceed the speed limit.

Moreover, the HUD technology can be tailored to every driver's individual needs with customisable settings that allow the driver to choose what information they want displayed on the screen. Additionally, with GPS functionality, the device can provide real-time traffic data, notifications about the conditions of the road, and any hazards along the way.

The Universal Head-up Display is ideal for truck and RV (recreational vehicles) drivers for it allows the drivers to access key information without taking their hands off the wheel. The HUD can easily navigate through the numerous gauges and screens that are present on commercial trucks, hence saving time and keeping the driver alert.

In conclusion, the Universal Head-up Display is an innovative piece of technology that is changing the driving experience dramatically. With more manufacturers incorporating this technology into their vehicles, drivers can focus more on the road while accessing crucial data. This technology is an essential upgrade to any driver who values convenience, safety and efficiency while on the road.